Private Investigation from Great Lakes Investigation LLC
A DBA of Origins Research LLC , providing thorough and complete investigative services for over 30 years.
Origins Research is now doing business (DBA) as Great Lakes Investigation LLC  and is an investigative agency that specializes in Workers' Compensation and Auto Insurance fraud. We offer lawful, discrete investigations and surveillance techniques pertaining to Workers' Compensation and Auto Insurance claims and more, protecting self-insured companies and insurance companies from fraudulent incidences.
Great Lakes Investigation LLC applies BEST PRACTICES in Surveilling, Interviewing and Research, Background Checks and Research, and Evidence Gathering. We are licensed, bonded, and insured. member of the MCPI ( Michigan Council of Private Investigators).
Whether you run a multi-million dollar corporation, or are growing a company from the ground up, you can't afford NOT to be careful when it comes to investigation and compliance issues. By choosing Great Lakes Investigations, you harness the skills and services of a licensed, expert, and experienced professional investigator Sherwood DeVisser. Many professional investigators are limited by their criminal and law enforcement backgrounds. At Great Lakes Investigations our knowledge and understanding of the discovery process and jurisprudence means you can trust that the information we gather and the way in which it is gathered will hold up in a court of law.
Great Lakes Investigation LLC integrates investigations with Best Practices techniques based upon jurisprudence to strengthen the client's defense position. The validity of each claim is determined through a thorough records review, electronic searches, video and phone surveillance, and discreet interviews; all lending to meticulously documented reports that provide the basis for employee disciplinary actions, insurance claims, and litigation.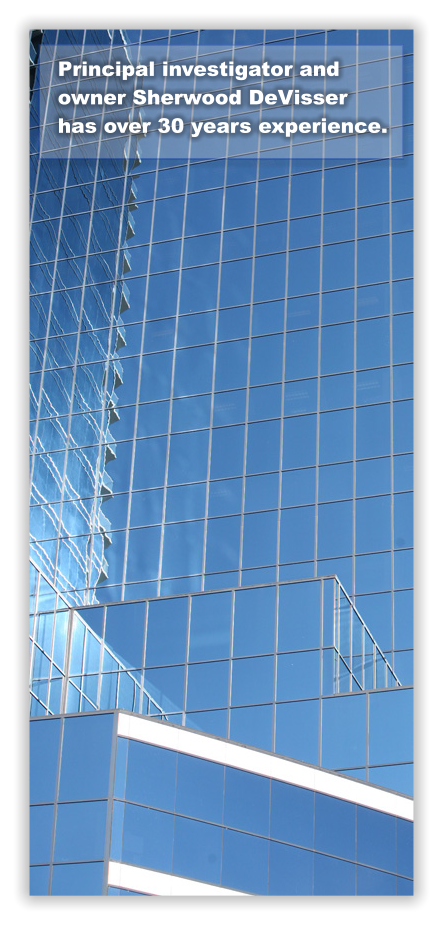 Because the facts matter, even outside the courtroom, Great Lakes Investigation LLC offers its data-mining services to both the business and academic communities, as part of its extensive investigative services. Whether you're looking for information on how to connect your business with everyone – Mitch Joel's "Six Degrees of Separation" – or for real background information on a proposed speaker, Great Lakes Investigation LLC has the resources and expertise to help.
Is GPS Tracking Legal in Michigan?
Sherwood was a featured author on the Michigan Defense Quarterly